Sunny Side Up Ultimate Summer Cleaning Guide for Seattle
As the warm sun graces the beautiful cities of Seattle, Woodinville, Mercer Island, it's time to embrace the guidance for summer cleaning. Whether you're a proud homeowner in these areas or reside in neighboring communities, this ultimate summer cleaning guide for Seattle homes will help you tackle essential cleaning tasks, maintain your home's exterior, and prepare for delightful summer gatherings. Get ready to revitalize your living space and make the most of the sunny days ahead!
Outdoor Cleaning
The exterior of your home is the first impression visitors and neighbors have of your property. Start your summer cleaning journey by focusing on outdoor areas such as the patio, deck, and lawn:
Power Wash for a Fresh Look
Begin by power washing your patio and deck surfaces to remove dirt, grime, and moss that may have accumulated during the wet months. A power wash will rejuvenate your outdoor spaces and create a clean, invigorating area for summer gatherings at home.
Pristine Windows and Screens
Clean your windows and screens to let in the sunlight and fresh air. Achieve a sparkling finish by using a streak-free window cleaner and a microfiber cloth. Don't forget to inspect and repair any damaged screens to maintain the overall beauty and functionality of your home.
Revive Your Garden
Trim overgrown hedges and shrubs, weed flower beds, and plant vibrant summer flowers. Adding a layer of fresh mulch will conserve moisture and suppress weeds, resulting in a thriving garden throughout the season. A well-maintained garden enhances the charm of your home during the summer months.
Seasonal Maintenance
Maintaining the integrity of your home is crucial, especially during the summer months. Let's explore the essential seasonal maintenance tasks tailored for homeowners in Seattle and neighboring areas:
Check Your Roof
Inspect your roof for damaged or missing shingles, leaks, or signs of wear. Promptly replace or repair any issues to ensure your home remains protected from potential summer storms. Regular roof maintenance is vital to withstand the changing weather conditions.
HVAC System Tune-Up
Schedule a professional HVAC system tune-up to ensure optimal performance during the hot summer months. Regular maintenance and cleaning of your HVAC system, including filter replacements, will keep your home cool, comfortable, and energy-efficient.
Gutters and Downspouts
Clean out debris from your gutters and downspouts to prevent water buildup and potential damage. Make sure they are securely attached and diverting water away from the foundation. Well-maintained gutters and downspouts protect your home from water-related issues.
Preparing for Summer Gatherings
With the arrival of summer, it's time to host memorable gatherings with family and friends. Let's focus on prepping your home for enjoyable summer get-togethers!
Outdoor Furniture
Clean and inspect your outdoor furniture, including cushions and umbrellas. Remove any dirt or stains using mild soap and water or specialized cleaning products. Upgrade worn-out pieces or add colorful accents to create an inviting outdoor seating area perfect for summer gatherings.
Barbecue Grill Cleaning
Before firing up the grill, give it a thorough cleaning. Scrub the grates, clean the burners, and check gas connections for safety. Make sure you have enough propane or charcoal for all your summer cookouts. A well-maintained grill ensures safe and flavorful meals.
Indoor Deep Cleaning
Don't neglect your indoor spaces when preparing for summer gatherings. Give your carpets a professional clean, dust hard-to-reach areas, and declutter common areas to create a fresh and welcoming atmosphere for your guests. A clean and comfortable indoor environment enhances the joy of being a host!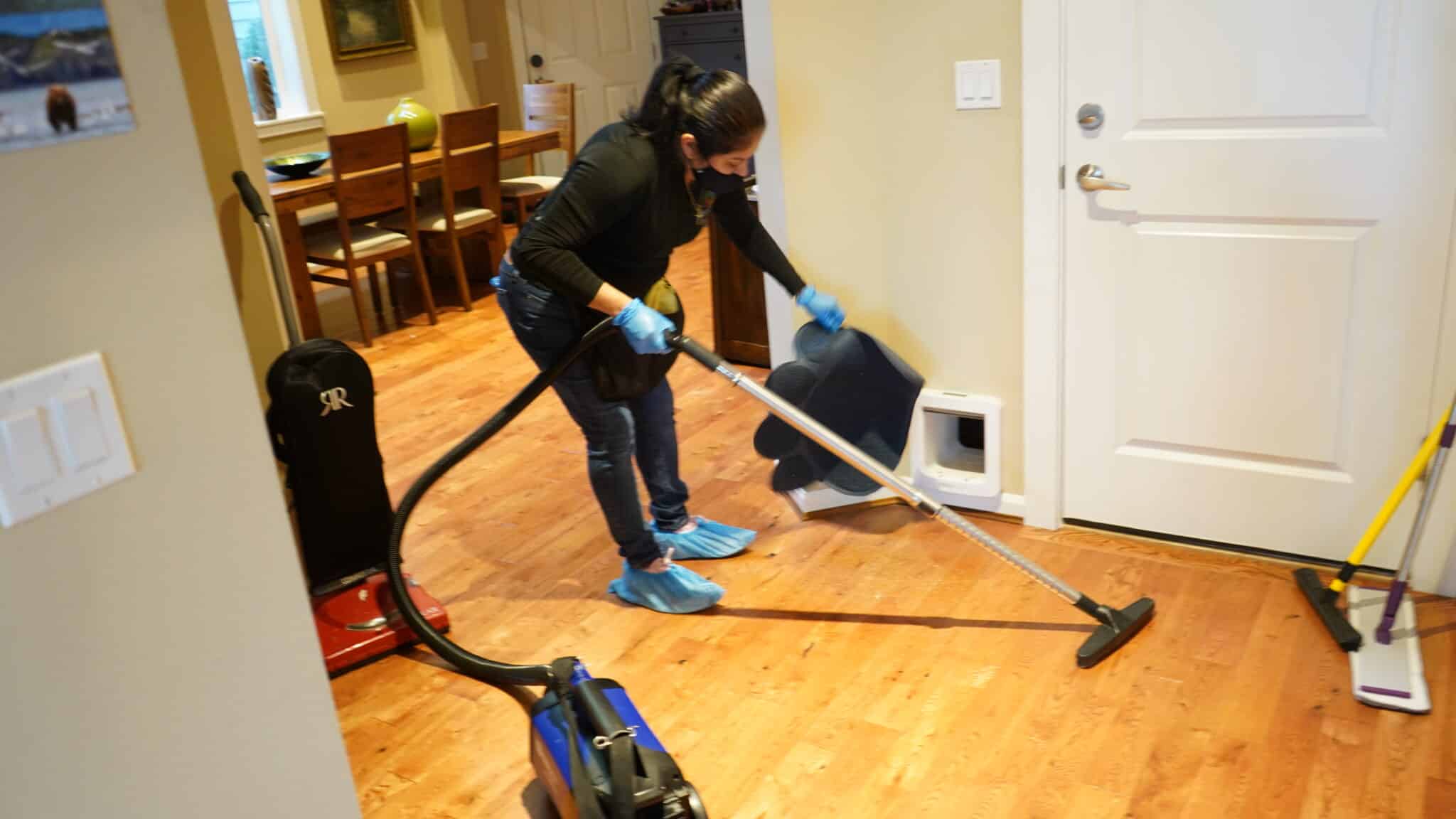 Break Free – Trust Four Seasons
By diligently following our ultimate summer cleaning guide, Seattle, Woodinville, and other communities in Washington can relish a clean and inviting living space all season long. For those seeking convenience and outstanding outcomes, enlisting the services of professionals is a wise investment. With expertise in comprehensive cleaning, including deep cleaning carpets, upholstery, windows, and hard surfaces, Four Seasons Cleaning will Swoosh or Whoosh right in, ensuring your home is ready for show!
Contact us today at (425) 488-1530 or visit our website for excellence.