About
Daycare Cleaning and School Disinfecting
Is your daycare, school, or university in the Bothell area planning to reopen this fall? To ensure that all of your rooms and surface areas are clean and disinfected, book a cleaning in Bothell, Washington. 
As part of your COVID-19 preparedness plan, you can start the year off with a clean school or daycare with planned measures of how often you will continue disinfecting the area. Four Seasons Cleaning offers routine cleans for a professional clean every weekend, once a month, or as often as you see fit.
We are a personable, disinfecting and sanitizing company for preparing your daycare, public or private schools to return to class in the next few weeks.
We understand the risk of COVID-19 rising, so you want to be vigilant, and protect your premises.
This is why we are proud to introduce SmartShield and SmartTouch disinfectant which kills COVID-19 on contact for up to 90 days, keeping your school, university, and daycare safe.
Understandably, many parents are hesitant about sending their children back to a school, daycare, or university environment, which is why you cannot afford not to hire a professional cleaning crew to start your semester off right and keep your faculty and students safe.
Get A Free Estimate
CALL: (425) 821-4503
Host in Style
Need help preparing for a big bash or cleaning up afterward? When your house is going to be on display, you want it to look its best. We'll bring our effective procedures, eye for detail, and environmentally friendly supplies to your house, getting it in sparkling shape before you know it.
Freshen Up Your Home
If your home is overdue for a spring cleaning — or a fall refresher — we've got you covered. One-time cleanings are a simple yet powerful way to give your home new life, clean out the clutter from a busy season, and let in a little extra light.
Save Time
We've discovered that the real gift of house cleaning services isn't the spotless home. It's the valuable time saved. If you've got a heavy-duty cleaning blitz calling your name, hand over the to-do list. Free up your schedule for some quality time with family instead, and enjoy the more important things in life!
How COVID-19 Spreads
When someone is infected with COVID 19 coughs or sneezes, those droplets containing a virus are then expelled rapidly into the air around them.
They can be breathed in by someone nearby. Unfortunately, they can also land on many of the touchpoints within daycare, university, and schools. Although the virus can't enter the body through the skin, the respiratory droplets carrying the virus can get into your airways via your eyes, nose, or mouth.
Most often a person will touch their face after making contact with these surfaces, at which point they too can contract COVID-19. It is important to understand how it spreads, so you can take the best action for your educational establishment.
Our SmartShield and SmartTouch technology can help minimize these occurrences, and kill COVID-19 for 90 days upon contact.
Get A Free Estimate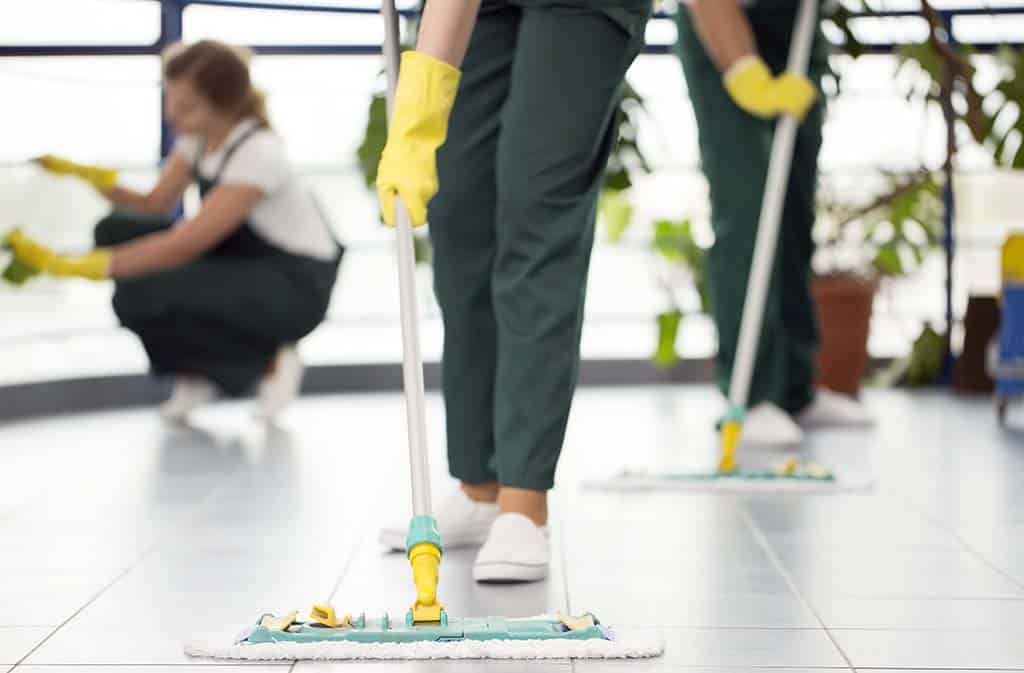 Guidance for Cleaning and Disinfecting
Ensuring that your environment is safe for your faculty, students, and staff will help improve your business, and give you a peace of mind that you're doing your part.
We all know that cleaning removes most germs, and is done with simple soap and water. Disinfecting, however, kills most germs, depending on the type of chemical, and we can ensure that our cleaning methods are effective and safe.
Learn more about how Four Seasons Cleaning can protect your home or any high touchpoint, commercial space for up to 90 days at https://thebestofficecleaning.com, or call us directly at (425) 821-4503 and we will be happy to discuss your COVID-19 cleaning needs.
Testimonials
What Our Clients Say
Get Started Today
If you're interested in a cleaning, make an appointment for a free in-home  estimate or book it online today!