Electrostatic Disinfecting Fogging Services
Electrostatic cleaning is the best method to use for large area disinfecting
About
Professional Fogging Service
We are prepared for Covid-19. We do fogging! What is Fogging? Conventional disinfecting services use cloths and with cloth wiping you can't get to all surfaces. Disinfectant fogging works differently. Our electrostatic technology introduces negatively charged electrodes into our disinfectant. When sprayed, the disinfectant is attracted to surfaces, effectively allowing every corner and surface to be well-covered.
Get A Free Estimate
Call: (425) 437-3908
How it works
Electrostatic disinfecting Cleaning
How does Electrostatic disinfecting cleaning work? An electrostatic charge helps to clean a wide variety of surfaces by spraying a "charged" mist onto objects. The electrostatic spray uses a specific cleaning solution that combines it with air and atomized electrodes inside the electrostatic sprayer. The spray contains positively charged particles that can bond to surfaces and objects killing anything it clings to. As the air dries and as the cleaning spray evaporates, any germs or viruses are killed as the air dries.
The sanitizing agent that comes from the electrostatic disinfectant method covers all surfaces and is safe for general use. The electrostatic spray is a great solution for contaminants or germ-infested areas. Electrostatic sprayers have been used to get rid of odors, germs, viruses and mold. 
Get A Free Estimate
Call: (425) 437-3908
EPA approved
Four Seasons Cleaning uses an EPA approved one-step germicidal solution that is approved for use in restaurants' establishments and hospitals. 
Kill 99.99% of viruses
Results have proven that this solution eliminates 99.99% of viruses, germs and bacteria.
Safe
Four Seasons Cleaning fogging solution is non-toxic; child and pet safe, too. Our employees have been going through intensive training on taking every precaution while performing the job. 
Prepared for Covid-19
Who will benefit from fogging services?
Electrostatic disinfection kills Coronavirus, SARS, influenza, HIV and others. Our electrostatic disinfection service is based on square footage of a building If you have a large building, call us for a quote so that we can help you get back to work!
Any home
Business facilities
Offices
Day cares
Schools
Churches
Apartment complexes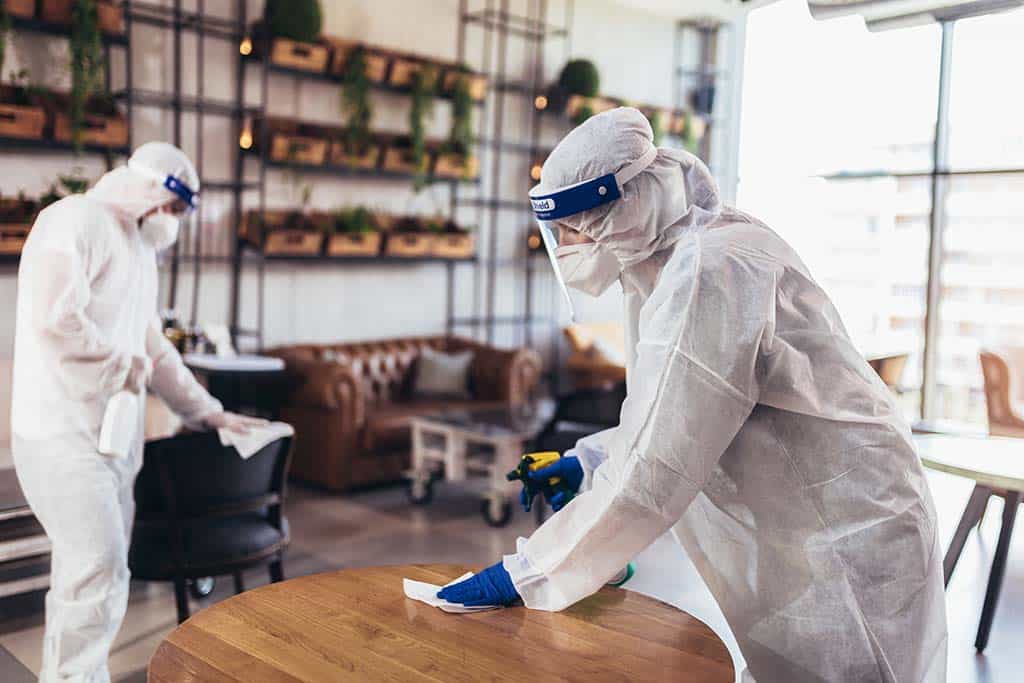 Testimonials
What Our Clients Say
Get Started Today
If you're interested in a cleaning, make an appointment for a free in-home  estimate or book it online today!