Elevate Your Business with Top Cleaning Service in Bothell and Mercer Island
Introduction
Maintaining a clean and organized workplace is crucial for every successful business. However, juggling cleaning tasks alongside core operations can be a challenge. This is where Four Seasons Cleaning Services comes in. In this blog, we'll explore essential factors to consider when choosing the right cleaning service for your Bothell and Mercer Island business. Discover how Four Seasons can elevate your workspace with impeccable cleanliness, professionalism, and efficiency.
Tailored Cleaning Solutions
Every business has unique cleaning needs, and a one-size-fits-all approach simply won't cut it. Four Seasons Cleaning Services understands the importance of customized solutions to meet the specific requirements of your industry and workspace. Whether you run a corporate office, medical facility, retail store, or restaurant, their professional team will develop a comprehensive cleaning plan that addresses all your cleaning challenges and ensures a spotless and sanitized environment.
Reliable and Trusted Cleaners
Entrusting your business's cleaning to an external service requires confidence in their reliability and trustworthiness. With Four Seasons Cleaning Services, you can rest assured that your workspace is in safe hands. Their team of expert cleaners is carefully vetted, trained, and equipped with the latest cleaning tools and eco-friendly products. They follow strict protocols to ensure security and confidentiality while maintaining the highest standards of professionalism.
Meticulous Attention to Detail
A clean and well-maintained business environment leaves a lasting impression on clients, employees, and visitors. Four Seasons Cleaning Services prides itself on its meticulous approach to cleaning, leaving no surface untouched and no corner overlooked. From dusting and vacuuming to disinfecting high-touch areas, their attention to detail ensures an immaculate workspace that promotes a positive image and enhances the overall experience for everyone who walks through your doors.
Green Cleaning for Healthier Spaces
Creating a healthy and safe environment for your employees and customers is paramount. Four Seasons Cleaning Services is committed to eco-friendly and green cleaning practices, using non-toxic, biodegradable, and sustainable cleaning products. Their green cleaning approach not only reduces environmental impact but also ensures better indoor air quality, promoting the well-being of everyone in your workspace.
Flexible Cleaning Schedules
Business operations can vary, and so should your cleaning schedule. Four Seasons Cleaning Services offers flexibility in designing a cleaning program that works seamlessly with your business hours. Whether you need daily, weekly, or monthly cleaning services, their team can accommodate your needs without disrupting your business's productivity.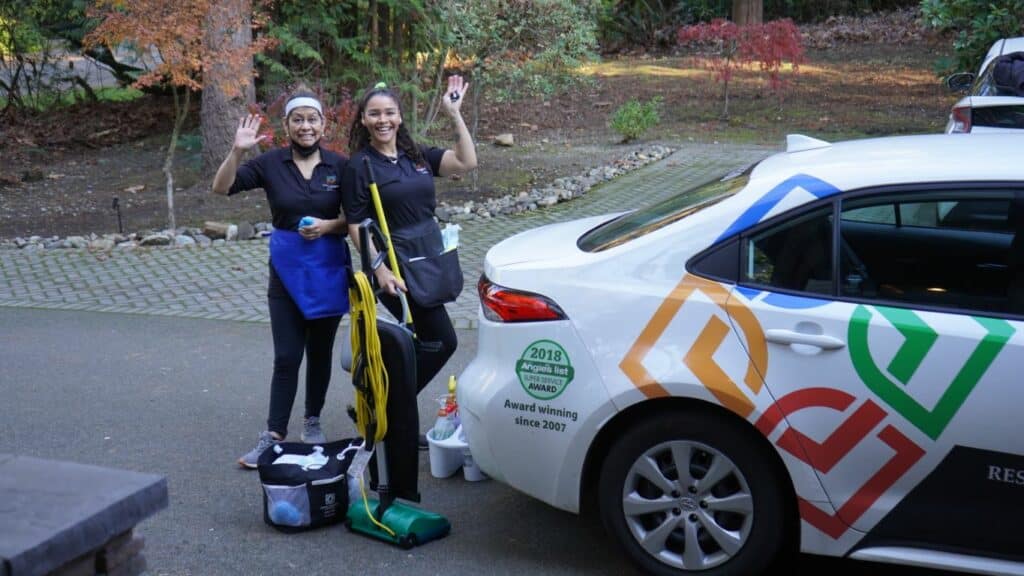 Conclusion
Choosing the right cleaning service for your Bothell or Mercer Island business is a decision that can greatly impact your workplace's cleanliness, professionalism, and overall success. With Four Seasons Cleaning Services, you gain a trusted partner dedicated to delivering tailored, reliable, and eco-friendly cleaning solutions. Elevate your business to new heights of cleanliness and efficiency with Four Seasons, and experience the transformative power of a clean and welcoming workspace. Contact us today and take the first step towards a brighter, healthier, and more prosperous business future.