Do you want to know how to keep your office clean and tidy? It can be a challenge to get employees to help keep the office clean and organized, but it doesn't have to be. Here are five employee office cleaning tips that will help you get your employees to take ownership of the cleanliness of your workplace. With these tips, you can ensure that your office is always looking its best.
1) Post fun little reminders in problem areas
If the mess in your office seems to be getting out of hand, a great way to help get employees to keep the space tidy is by placing fun reminders in problem areas. Remember to make your little signs lighthearted and humorous, rather than aggressive or negative. Sometimes all it takes is a friendly reminder to get employees to keep the office clean.
2) Schedule regular cleaning days
Make cleaning part of the daily or weekly routine at your company by scheduling it. For example, have everyone clean up at the same time every day or on the same day every week. This will help make sure that office cleaning tasks are done consistently and on time.
3) Reward your employees
Incentivizing your employees to keep the office clean can be a great way to encourage them to take responsibility for their workstations. Offering rewards for a job well done is a great motivator. You don't have to offer something extravagant; simply recognizing employee efforts with a small token of appreciation like a gift card for coffee or lunch can go a long way.
4) Have cleaning supplies available
It's important to make sure your office has all the necessary supplies and materials to keep it clean and hygienic. After all, it's hard for employees to keep up with office cleaning if they don't have the right supplies. Stock the office with disinfectant wipes, paper towels, a broom, a mop, and a vacuum so employees can easily clean up after themselves.
5) Lead by example
Leadership starts at the top, and if you're asking your employees to help keep the office clean, make sure you're doing your part too! Show them that office cleaning isn't just a chore, but a priority by taking the time to keep up with it yourself.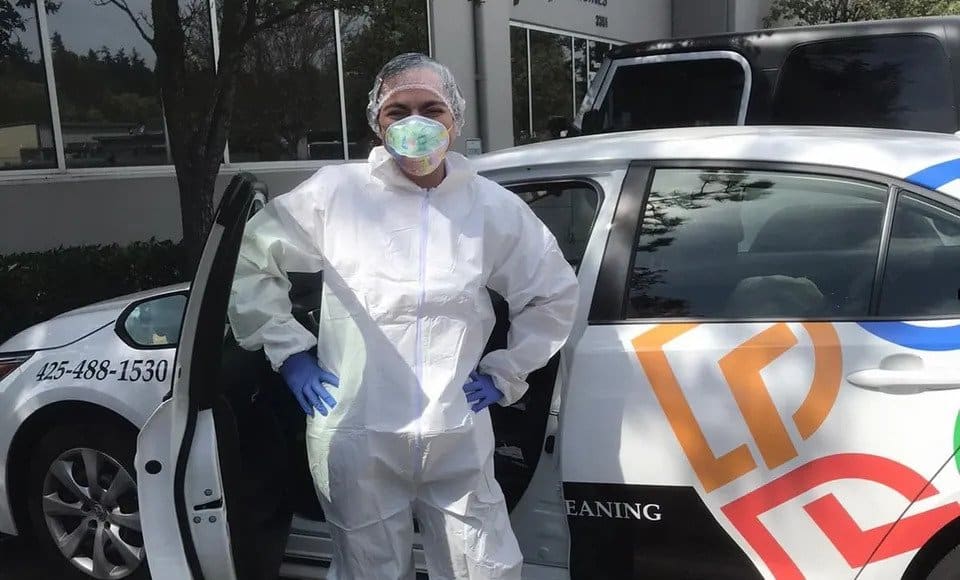 Bonus Tip: Let Four Seasons Keep Your Office Clean!
If you want to ensure that your office is always looking its best, consider investing in high-end office cleaning services from Four Seasons. With our professional team of cleaners, you won't have to worry about employees not keeping the office clean – we'll take care of it for you!
We offer daily, bi-weekly, and monthly luxury office cleaning services in Seattle and surrounding areas including Redmond, WA, Kirkland, WA, Mercer Island, WA, Woodinville, WA, Bellevue, WA, and more! Experience the convenience of a professional office cleaning service. Call us today to schedule your first cleaning or book online!